Calgary Roller Derby has been an inspiring, dedicated (and, admittedly, slightly obsessed) group of people since 2006. In 2018, we're showing it through our new branding and visual identity.
A brand is way more than just a logo or what our jerseys look like or what you see on our Facebook page. It's all that, but way more, too. The Calgary Roller Derby brand is how we act on the track, at home and around the world in front of fans, media, junior roller derby athletes and officials. It's how we welcome new people to our league and how we cheer them on the first time they try to skate 27 laps in five minutes. Our brand lives in the way we describe our sport to fans and family, and how our opponents think about us after a particularly tough game.
How do we distill all that into something that we can dish out online, in our posters and in our merchandise? We make sure it's as professional, energetic, fun and inspirational as possible.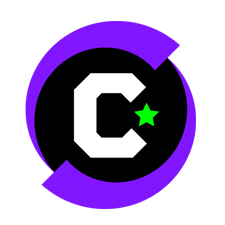 We wanted our new logo to speak to local future fans as well as roller derby fans way beyond Calgary city limits. The new Calgary Roller Derby logo would be as comfortable in any professional sports league as it is on our 2018 merch. Roller derby fans will see the sport's influence in our logo; casual observers will notice its vibrancy and motion, and will know immediately it's representing athletes. And that purple! It's pure energy. You'll see us using our Calgary Roller Derby wordmark often. We're proud of where we call home and we want people to know it. And you can still call us "CRDA" if you like, but we're dropping the "Association" in casual usage.
As we continue the full rollout of our brand over the course of this year, you'll see our visuals highlight the practiced speed, expertly-timed collisions and thoughtful intensity of Calgary Roller Derby. And maybe a few goofy teammate moments from time to time, too.
We can't wait to see where we'll go next.
Want to be part of the action? Our home season runs April-June 2018. New skater recruitment happens Sept. 2018.