Over the past few months, Calgary Roller Derby skaters & friends have been hitting the streets, skating pathways & outdoor rinks.
There's still time to get out and enjoy the outdoors (or save this list for next year!), so here are a few places around the Calgary area that we've found to be great spots to check out on eight wheels!
(These suggestions are also good for inline skates, bikes, or even just a walk! However you want to enjoy the outdoors.)
Calgary South:
Carburn Park – Laps around the lagoon are fun! Little hills here and there with decent pavement. There's also fresh pavement if you follow the path south. (Recommended by Ena Flash)
Copperfield-Mahogany Community Association – Nice quiet outdoor rink in the deep south. Concrete is good, some rocks, but that's to be expected. (Recommended by The Toxic Rollvenger & Moan Alicia)
Rotary Mattamy Greenway Path (Ralph Klein Park to South by Stoney Trail) – Really good. Be cautious of the wooden pathway part! Decent 40 min skate. (Recommended by Swede Victory)
Inglewood Community Association – Nice, flat outdoor rink. Easy to get to, so useful for people looking for something central! (Recommended by Chel-C3PO)
Fish Creek Park (St. Mary's to Bow Valley Ranche) – This roughly 12km stretch (there and back) is a lovely skate to cruise and enjoy some time on skates! (Recommended by Kiki Tiki Bang Bang, Andi Linquent, & Toxie)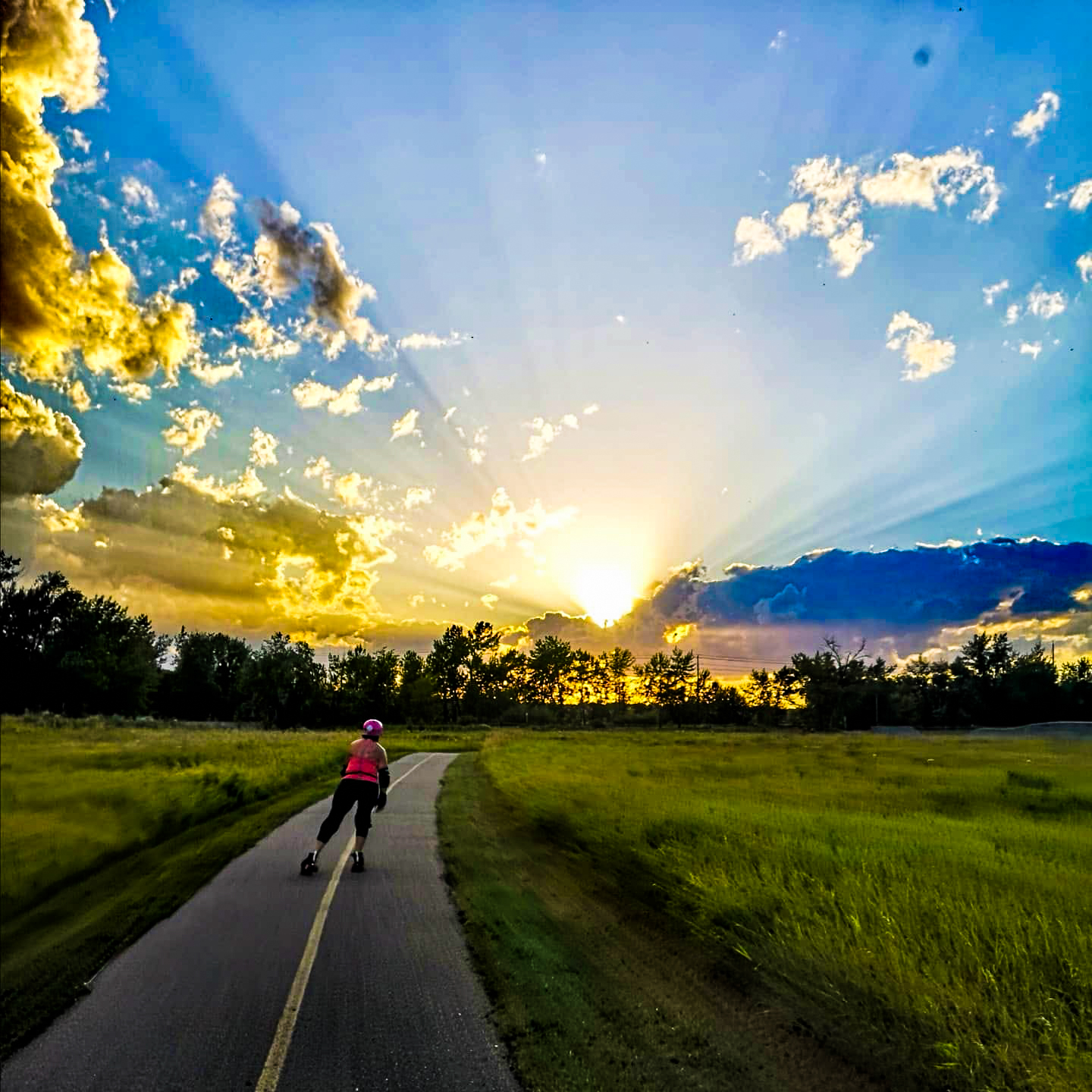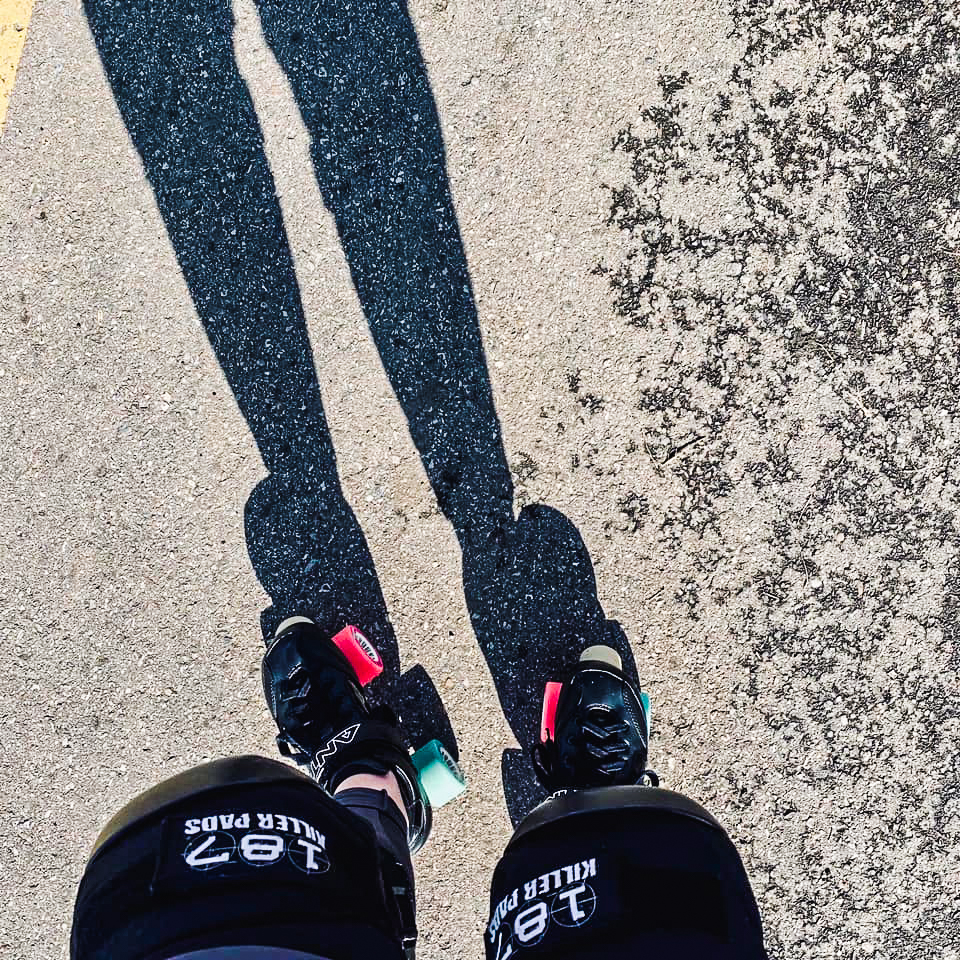 Calgary North:
17th Ave to Peigan along Stoney Trail – About 7km round trip, well-tended, & a great view! Couple of cranky birds along the way. Park at Tim's & reward yourself after. (Recommended by Chel-C3PO)
Memorial Drive Pathway – Park at Angel's Cafe over by Edworthy Park and skate the path towards Kensington…or head to East Village and venture along the south side of the river towards Eau Clair. This pathway is a go-to for many Calgarians, including CRD skaters!
Rocky Ridge-Royal Oak Community Association – The best outdoor rink in the city! It's new as of 2020, so the concrete is so smooth! (Recommended by Kris Myass)
Nose Creek Pathway (Bottomlands Park) – Skate between 16th Ave and Memorial, or keep exploring north and let us know how it is! It has some hills, but nothing you can't handle. (Recommended by K2D2)
Out of Town:
Legacy Trail – It's a fantastic 22.3 km pathway from Canmore to Banff (or Banff to Canmore – choose your own adventure!). There are multiple rest spots along the way with beautiful views in all directions. (Recommended by Ruthless Red)
Chinook Winds Regional Park (Airdrie) – Tons of variety! It features pathways, a skate park, and a multi-use court. Worth the drive from anywhere you may be coming from. (Recommended by Blair Block)
Where's your favourite path? Let us know in the comments! We look forward to trying them out.
Photo credit: Top Heavy (Stacie Lumsdon) & The Toxic Rollvenger (Mandy Lawrance)