Lucky year 13 is upon us at Calgary Roller Derby and we've got something big to share. We're unveiling the biggest change to our team logos since the B-52 Bellas, Cut Throat Car Hops and Thrashin' Lassies were established. Introducing our new home team logos.
The Drive to Renew our Logos
Following our major brand and identity update in 2018, we wanted all of our teams' logos to work cohesively together, as well as sparkle on their own. While we have a lot of love for all of our logos through the years, we were ready for an update.
Key for us was hiring a professional who could combine branding and illustration skills with an understanding of our sport's athleticism and extended culture. We were delighted to find Tracy Niven, a former roller derby athlete herself, who has done amazing work with us. (Hat tip to E-Ville Roller Derby for the recommendation.)
Our new house team logos represent the first phase of our logo renewal. Later this year, we'll reveal an updated Jane Deere logo, and new logos for Calgary Junior Roller Derby and our Officials(!!).
Each team logo was created with guidance from individual teams and oversight from our designer and a sub-committee of Calgary Roller Derby members. Our goals were to balance our home teams' characteristics and history with our league look. The logos needed to work alongside our league branding, and with each other. They needed to be visible on a scoreboard vs. other teams, including one another. And they needed to stand on their own, looking stunning. No big deal!
Each logo combines an element of the sport (a wheel, a helmet, two intertwined tracks) with a classic representation of the team (a vintage bomb, a cleaver, a dirk-inspired kilt pin). We've retained the classic colours of each team.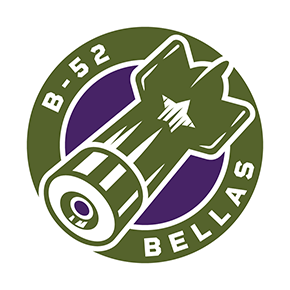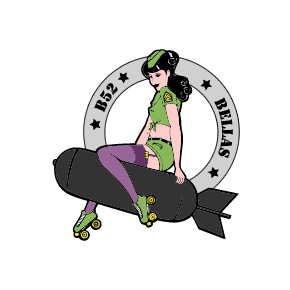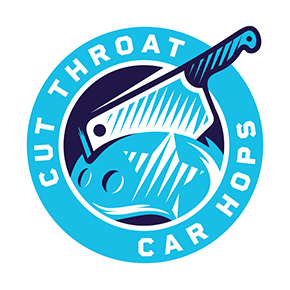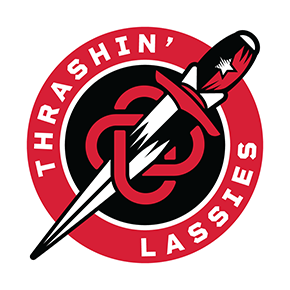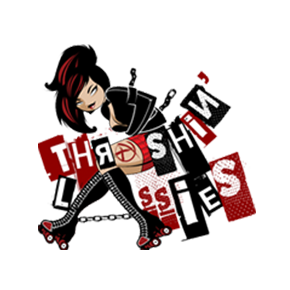 We are so excited to roll out these new logos over the coming year. Expect to see merch, jerseys, and social media to come.
Is your league looking at a logo update or rebranding exercise? Have questions? Shoot us a note at media@calgaryrollerderby.com and we're happy to chat!